Georgia Thompson On: Women in Compliance
April 2023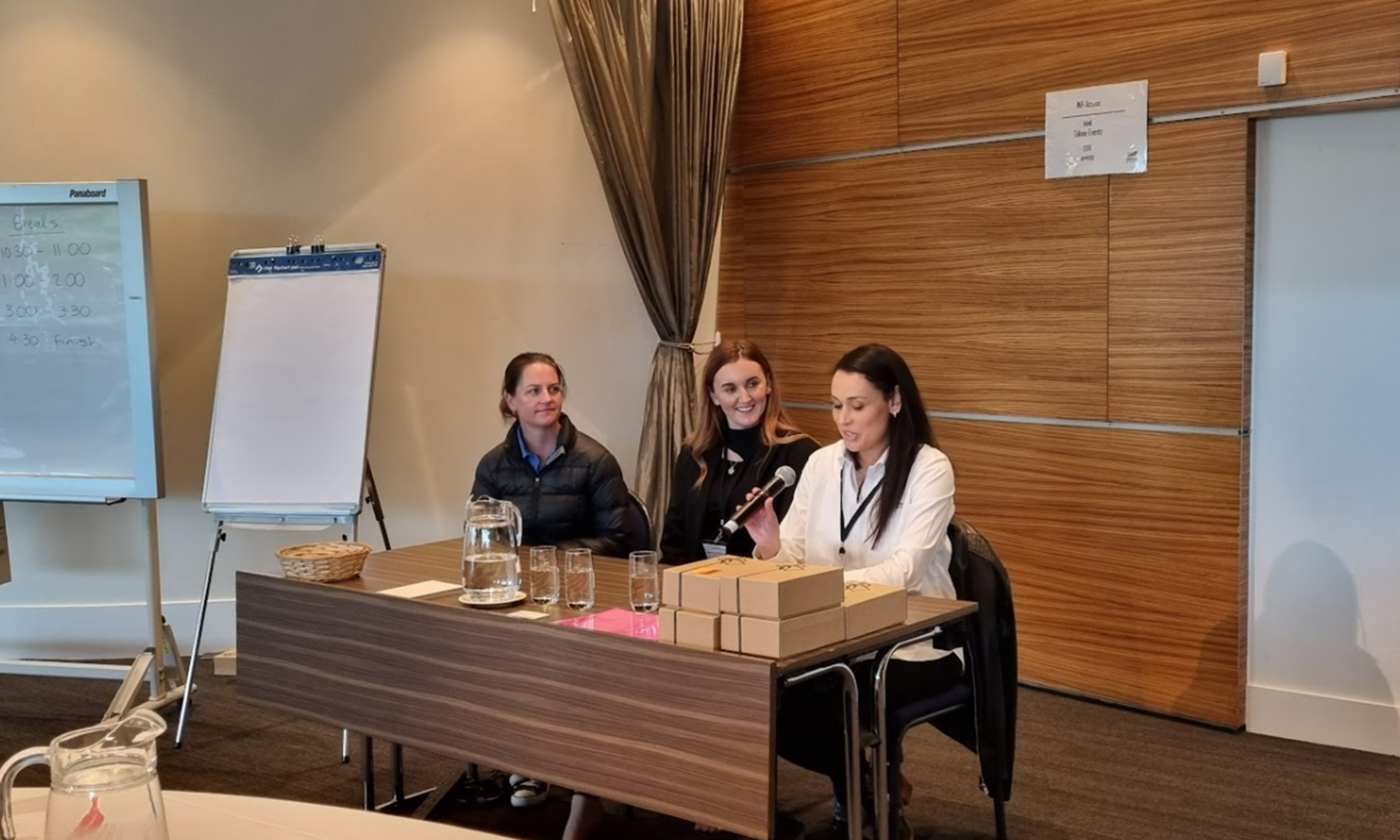 Mackersy Property's Facilities Manager, Georgia Thompson, was a panellist for the Building Networks 'Women in Compliance' Conference last week at Te Papa, Wellington.
This event is for women in the compliance industry who can network, support and learn from each other, while being able to unpack any issues or challenges they are facing.
After attending and loving last years 'Women in Compliance' conference, Facilities Manager Georgia wrote on her feedback form that she'd love to volunteer and help in some way for next year's conference. Impressed with her initiative, Rosie Killip (Director of Building Networks) asked Georgia if she would be on the panel for the 2023 conference and share her insights about being a young woman in the compliance industry.
After starting her career in residential construction and being part of the industry for four years, Georgia discovered where her interests lay and wanted to branch out into the compliance industry, where she landed herself as Facilities Coordinator at Mackersy Property. Within the year, Georgia was promoted to Facilities Manager and sees herself staying in the varied and interesting role for the foreseeable future.
"I'm passionate about inspiring the younger generation of women to get into Facilities Management and believe that women add a different perspective to the industry." Georgia says. After speaking with other women about what it's like being a female in the industry, it made Georgia realise how much Mackersy Property is doing right and how diverse it is. She knows not every female gets the same opportunities or promotions as their male colleagues.
"I feel very fortunate that I have only ever felt supported by my team. I think Mackersy Property have a really good balance of male and female leaders which helps my motivation to succeed in this male dominated industry."
The future of women in compliance is looking positive, as Georgia says more young women are coming in, adding a lot of value and diversity to the industry.
"There are so many opportunities and it's really exciting as you progress through your career and more things start to click. You get so much more appreciation for commercial buildings."
Georgia's advice for any young women wanting to advance in compliance is to, number one stay calm, and number two think outside the square.
If you're keen to connect with Georgia, you can do so by email at gthompson@mackersyproperty.co.nz.