Our Story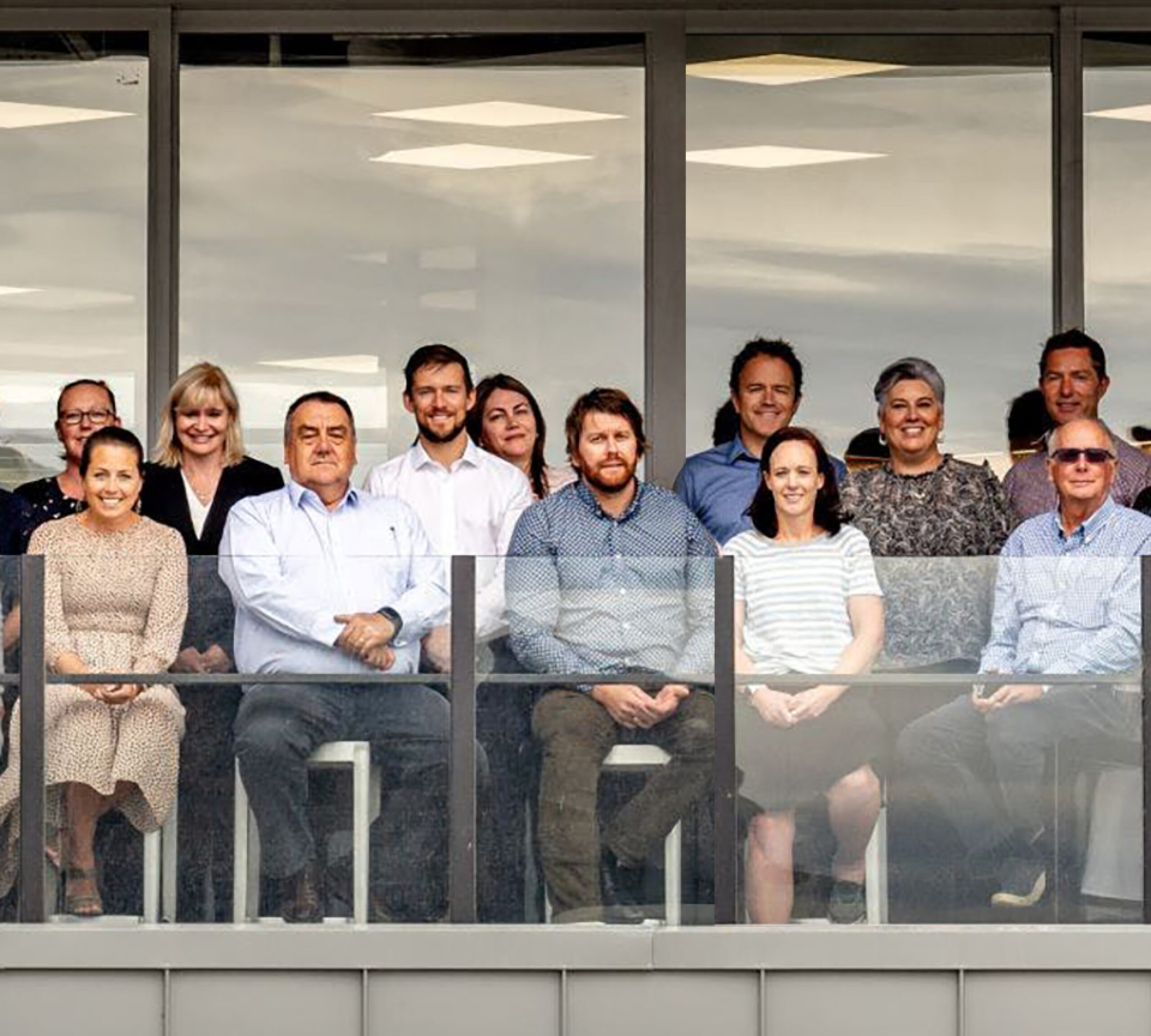 Who is Mackersy Property?
Mackersy Property knows how to capture the best returns from commercial investment properties.
Mackersy Property's drive is to be New Zealand's most trusted commercial property investment and management business. With proven experience in the investment process from acquisition to management, the focus is on maximising returns through industry innovation in collaboration with our investors.

With more than $2.2billion worth of assets under management, Mackersy Property's strong regional roots have seen it grow to be one of the largest commercial and industrial property portfolios in New Zealand. Offices in Queenstown, Christchurch, Dunedin, Tauranga and Hamilton support Mackersy Property's management of over 200 commercial properties and 460 tenants nationwide on behalf of more than 2,800 investors.
You need someone who knows what they're doing.
Been there, done that – Mackersy Property navigates the investment process from beginning to end to ensure you capture the best returns from commercial property. This involves identifying top-quality assets and executing the sale and purchase process, securing and managing the best tenant for that property, and proactively ensuring that each asset is a strong performing, long-term investment for investors. This expertise is central to the end-to-end commercial property acquisition, investment and management solution Mackersy Property provides to wholesale investors.
You need someone you can trust.
Just like your Massey Ferguson – The Mackersy name brings twenty-five years to the commercial property industry and has enabled Mackersy Property to develop the scale, reputation and contacts vital to secure a consistent supply of A-grade investment opportunities for you to choose from. Many of the buildings that are under management are iconic landmarks in cities and towns from Kaitaia to Invercargill.
You want solid returns.
Get your hands dirty – Mackersy Property provides an end-to-end commercial property acquisition, investment and management solution to wholesale investors. Once a property is secured for investors, Mackersy Property's expert asset, property and facilities management teams work together to actively manage your investments, ensuring all assets perform at their peak over the long term. Each property acquired for our investors is expertly leased to strong tenants on secure leases, providing robust income streams.
You deserve down-to-earth people who know where you come from.
We've got your back – With offices in Queenstown, Christchurch, Tauranga, Dunedin and Hamilton, Mackersy Property has been sourcing superior commercial property investments throughout New Zealand and expertly managing them for investors since 1996. A dedicated Investor Relations team provide support when you need it and work with you to help you achieve what you want to.
You need someone with their finger on the pulse
It's all about who you know – Mackersy Property maintains close associations with leading global property consultants, developers and construction firms, which ensures investors have access to the best investment opportunities before they are placed on the open market.

Regional Roots
Ron Mackersy founded Mitchell & Mackersy Lawyers in Dunedin in 1982. Throughout the 1980s and beyond, the firm often provided funding for property purchases through its nominee mortgage company.
Mitchell & Mackersy proposed applying funds to purchase commercial properties, creating syndicates of owners, and in 1996, the 'Mitchell Mackersy Lawyers' property syndication business began. The company grew in the South Island, establishing an office in Christchurch in 1992 and Queenstown in 1994. By the early 2000s, the company became the end buyer of more than 60 Calder Stewart buildings.
As the Mitchell Mackersy Lawyers property portfolio grew, a management company was needed to run the property management side of the business for the syndicates. In 2010, Maori Hill Property Limited (later MHP) was incorporated.
In 2020 a merger and rebranding exercise of the then Mitchell Mackersy Lawyers and Maori Hill Property resulted in the formation of Mackersy Property, a commercial property syndication and management business. Mackersy Legal was also incorporated as part of the same exercise and was subsequently sold to Duncan Cotterill in 2021.
In 2022, Mackersy Property acquired GBG, a commercial property syndicator in Hamilton, adding a fifth office to its stable.
As the Mackersy Property portfolio grew, so did the company's drive to recruit the best. With five offices, a staff of 45, and strong industry connections, the Mackersy Property team of Asset, Property and Facilities Managers, acquisitions, treasury and finance experts engage a strategy of accumulating top-quality assets and personal service for their investors. To ensure a close connection with investors and tenants, each of Mackersy Property's directors lead teams within the business.