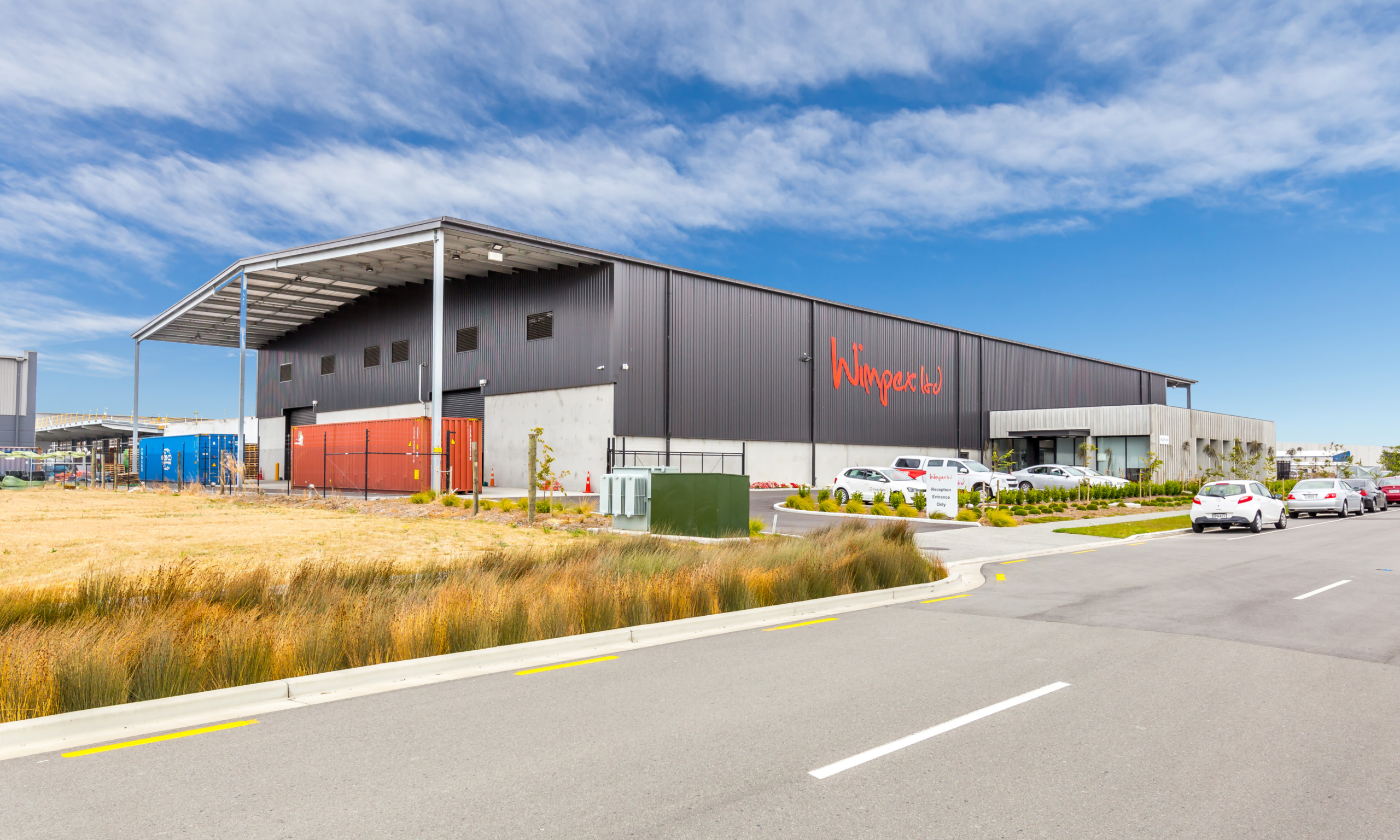 Should I Invest in Industrial Property?
In this guide, we will provide some valuable insights about industrial property as an investment and what you need to know before you invest.
Industrial property refers to real estate used for industrial purposes, such as manufacturing, warehousing, logistics and distribution, research and development, and other similar uses.
The businesses that occupy these spaces typically produce, store, and distribute goods and therefore need large, open spaces and easy access to transportation infrastructure such as highways, rail lines, and ports.

Businesses that occupy industrial properties may include manufacturers, distributors, logistics, and transportation companies. They often engage in wholesale or business-to-business activities instead of retail or consumer-facing operations.

The information provided in this guide is of a general nature and should not be considered personal investment advice. Investing in commercial property, as with any investment, carries potential risk. Before investing, please seek advice from a financial advisor who can advise on your best options.

Popular industrial buildings
The industrial buildings that commonly receive investment include manufacturing facilities, warehouses, and logistics and distribution centres.

The properties can range from brand-new factories in new industrial developments to purchasing well-established buildings with long-term tenants. They can also vary in size from small, single-tenant buildings to large multi-tenant complexes.

Some sectors that require industrial premises include food processing, storage companies and third-party logistics companies. Due to the nature of these businesses, tenants typically have long-term leases, as opposed to other commercial tenants. These factors make industrial properties attractive to investors looking for stable, long-term returns.

How industrial tenants differ from office tenants
Tenanting an industrial property can vary significantly from other commercial properties. Where industrial properties typically have manufacturing, warehousing, logistics or distribution tenants, properties in city centres are more likely to be used for retail or office space.

Due to the differing requirements of these tenants, the tenancy agreements are also often different in terms of the responsibilities of the building owner and the tenant.

Industrial tenants usually have long lease terms, sometimes ten years plus, as their operations require a permanent location for producing, storing and distributing goods. They often fit out a building perfectly for their needs, with manufacturing equipment, shelving, cool stores, etc. Industrial tenants may also be responsible for maintenance and repair, upgrades and improvements, and paying for certain utilities, services and insurance. Additionally, the tenants will typically have a higher tolerance for noise and vibration as their operations are likely to generate these disturbances.

In comparison, corporate tenants' retail or office activities often do not require a permanent location and can move around as desired. They are less likely to be responsible for the general upkeep of the property due to their lack of resources to do so. They are also more likely to have higher expectations for the appearance and functionality of the premises and a lower tolerance for disturbances made by the surrounding tenancies.


Appealing land-to-cost ratio
Industrial properties are often more affordable per square metre than inner-city commercial real estate.
This is because industrial areas are usually less desirable and less accessible to city centres, so the cost to purchase or rent the buildings is lower. Properties in industrial areas also tend to be larger, and there are lower expectations around the appearance and finishings of the buildings.

The scale of the properties and accompanying land in industrial areas also provides tenants with large, open spaces for producing, storing and distributing goods. It also allows for the opportunity for businesses to tailor their premises to their specific needs and accommodate future expansion.
From an investment perspective, industrial land can often accommodate multiple tenants or businesses within multi-tenant buildings or industrial parks. This can help to generate more significant income from numerous tenants occupying the same space.
Operating costs are often lower than city-based commercial property
Industrial properties often have lower operating costs than shared high-rise buildings or other inner-city commercial properties.
This is because industrial properties tend to be more simplistic, which helps reduce maintenance and upkeep costs.

The fit-out and maintenance of many industrial properties are often the tenant's responsibility, reducing a property's operating costs. This could include the tenant installing equipment and machinery, such as packing and sorting belts, high-pressure water systems, large water tanks, cool storage, and vehicle maintenance equipment. They may also be responsible for maintaining the exterior of the building, including the roof, gutters, and exterior walls, which all help reduce the landlord's operating costs.
Fitout costs are typically the cost of the tenant. Industrial tenants often set up their premises and stay for an extended period because they've spent millions getting the building right. It's not worth their while to leave.
Stability of cashflow
The businesses that occupy industrial buildings include manufacturers, distributors, logistics and transportation companies. These businesses require large, open spaces and easy access to transportation infrastructure, so they typically require a permanent location. As a result, they tend to have long-term leases and stay on the same premises for a long time.
On the flip side, industrial properties tend to attract lower rental revenue. They may have a mixed rental income from yard, canopy, warehouse, and office space, as each area will be leased at different rates.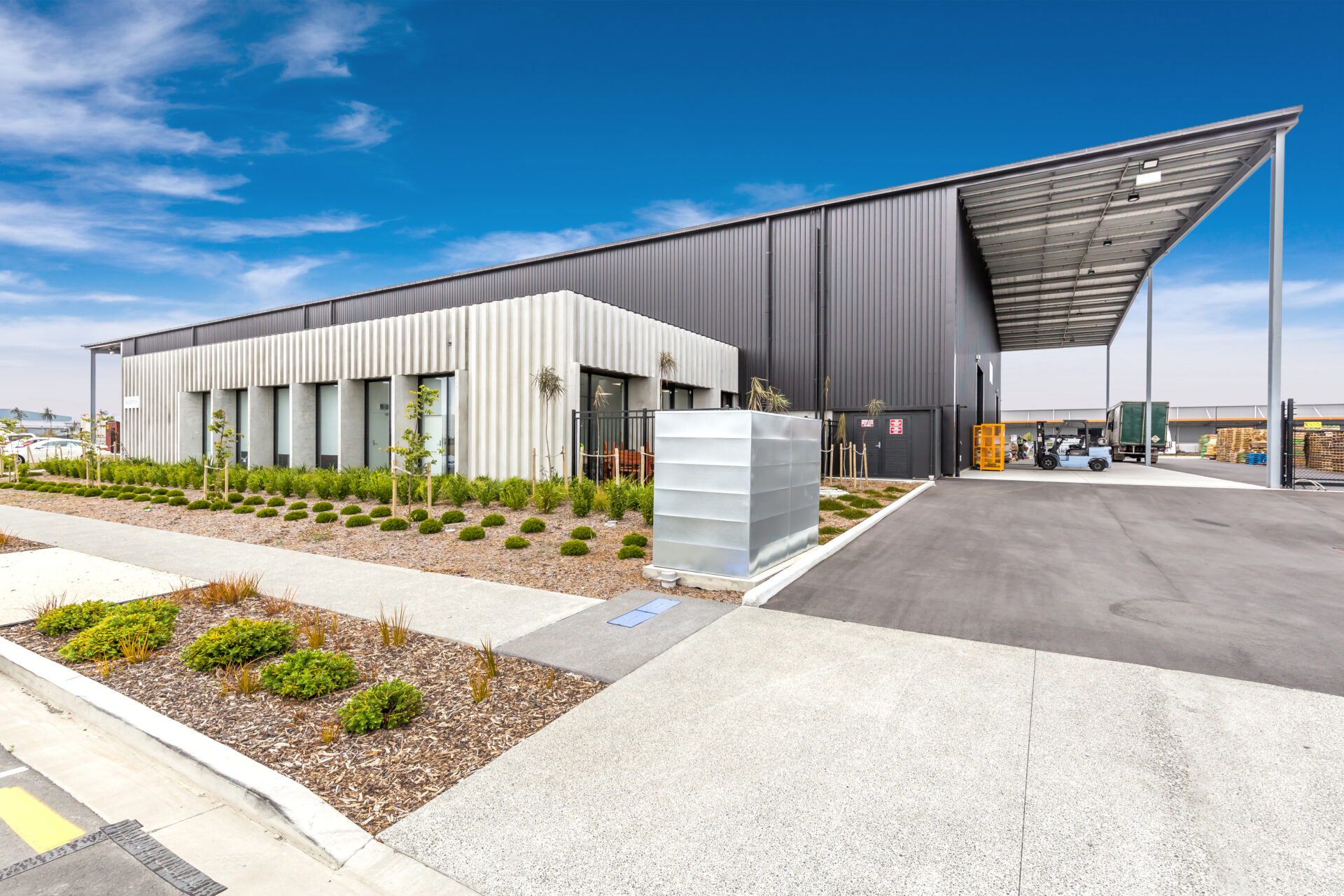 Centrally located commercial businesses often engage in retail and office activities, focusing on reaching customers or clients. This means they are more likely to move to a new location that meets their or clients' needs better. Consequently, there is a higher tenant turnover rate in these properties as opposed to industrial properties. As a result, these properties often require more proactive tenanting to ensure no long periods without being occupied. This can make them more challenging to lease out and maintain a steady rental income. 

While these properties attract higher rental rates per square meter, they often have shorter lease lengths.

Considering the yield against other commercial property assets
Although industrial properties are suitable for long-term, stable returns, significant commercial developments, such as those in city centres, can also be attractive investment opportunities.
This is due to the potential for higher rental income from properties tenanted by several businesses. They are also often located in high-traffic areas, which can lead to interest from more affluent or higher-paying tenants.
That said, prominence and location alone do not necessarily guarantee a better return on investment (ROI) for a commercial property. The ROI will depend on several factors, including the property's condition, market demand, the local economy, and the lease terms. 
It is also essential to consider the supply of similar properties in the area. If the market is saturated, there will be lower demand, resulting in a more challenging leasing process.
Talk to Mackersy's team about industrial property investing
It is essential to conduct thorough due diligence, financial analysis, and market research before making any property investment.
With over 25 years in the industry, the Mackersy Property team can help give you a clear understanding of the potential risks and rewards before you decide which type of commercial property investment meets your needs. Contact us now for more information on how you can get involved in Industrial Property.
Read Other Guides In This Section